Search this site
Subscribe to our feeds
By email
By email
Prof. Gopalji Malviya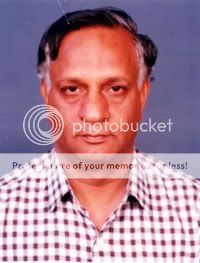 Prof Gopalji Malviya is Professor and Head of the Department of Defence and Strategic Studies, University of Madras, Chennai, India. He is also Research Advisor and Visiting Faculty of Defence Services Staff College, Wellington, India. Prof. Malviya is Chairman, Madras University Inspection Commission to National Defence College (NDC), New Delhi, Research Advisor to NDC and Member, Expert Panel, Indira Gandhi National Open University (IGNOU) and University Grants Commission (UGC).
A doctorate from the University of Madras his thesis was on the subject of Sino-Indian security relations. He has to his credit a number of books and articles in reputed journals and newspapers.
Prof Malviya is an Alumni of RCSS - Colombo, Salzburg Seminar and founder President of International Visitors Association (USA) at Chennai. He is also a life member and Vice President of National Congress of Defence Studies (NCDS).